Whether used as garnish or topping for soups and stews, or for TexMex favorites as nachos, tacos and burritos, or as a common ingredient in baked goods for cakes and cookies, soured cream is part of a wide range of recipes. Elegant Sour Cream, is your partner to turn any recipe to a delicacy with its unique texture and rich flavor. It is a dairy product obtained by fermenting regular cream with certain kinds of lactic acid bacteria. The bacterial culture, which is introduced either deliberately or naturally, sours and thickens the cream. Its name comes from the production of lactic acid by bacterial fermentation, which is called souring. Crème fraîche is one type of sour cream with a high fat content and less sour taste.
Ingredients:
Milk, Cream, Active Bacterial Cultures
Contains:
Milk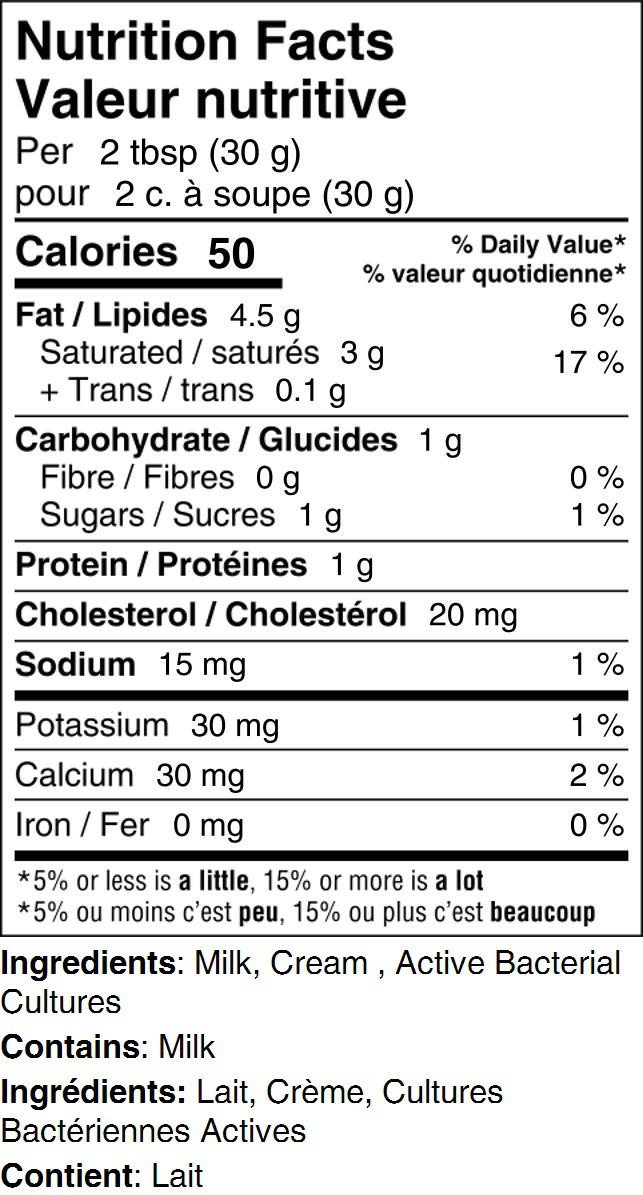 Click on the image to enlarge it.