Elegant recipe carries on the tradition of thousands of years of yogurt making with the touch of our genuine crafting techniques are key to this unique treat. Enjoyable as a delicious diet itself or a magic complement to bring extra flavor to various ethnic or global dishes. The thickness of Balkan Style yogurt makes it perfect to eat on its own or to use in recipes. Balkan yogurt is an effective and low-fat ingredient in cooking and baking. It can be used to substitute heavy cream, mayonnaise and salad dressing. It is also an good accompaniment to granola, crisp and pies.
Ingredients:
Milk, Milk Ingredients, Cream, Active Bacterial Cultures
Contains:
Milk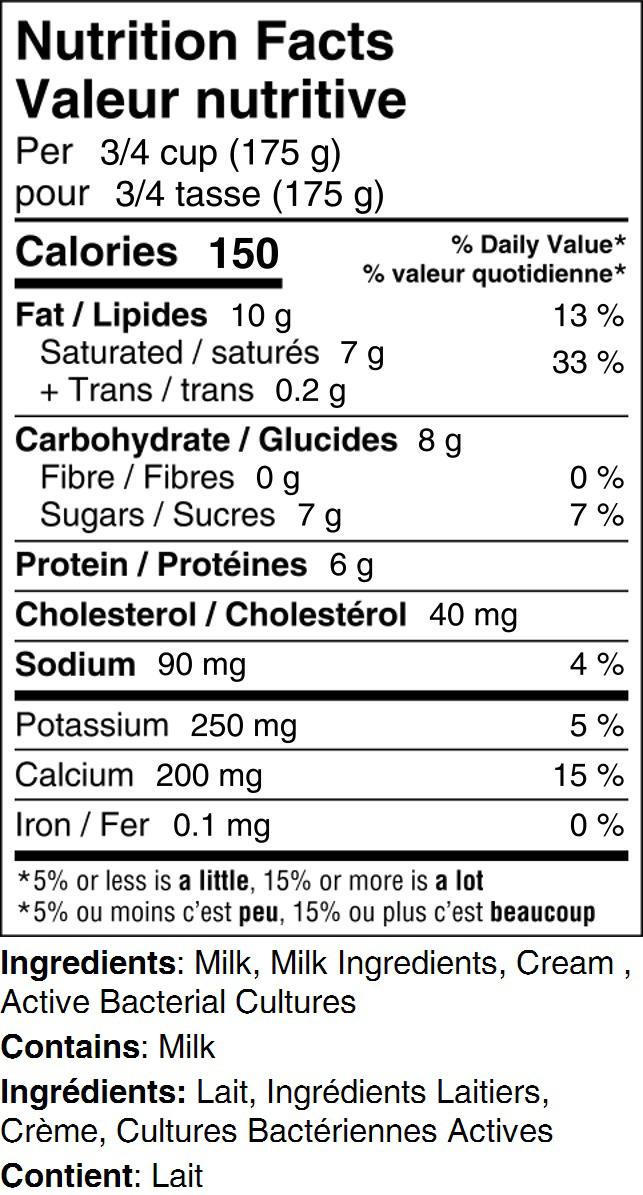 Click on the image to enlarge it.